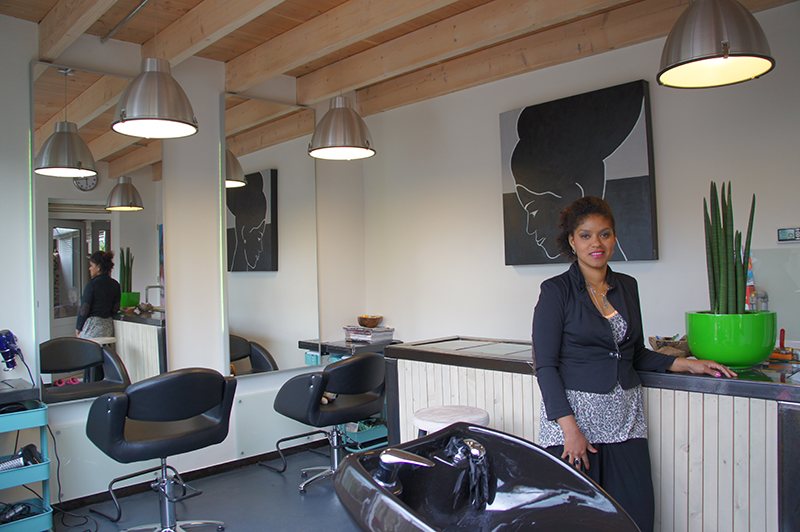 Wat-Mooi (How-Beautiful) is a new salon in Eindhoven, located in Stratum. Excellent service and good customer experience are important to me. My mission is to provide a satisfying experience and make sure you'll always leave with an overall feeling of wellbeing.
Coffee and tea are always waiting for you. Kids can play in the adjoining garden with play area and sandbox, while you relax and enjoy your treatment.
About me
Let me introduce myself: my name is Chérie Montanari. I am 34 years of age.  For 14 years I was employed as a hairstylist at several salons in the Eindhoven area.
Last year, the time was right to use all of my experience and expertise in hairstyling to open my own salon.  On april 15th 2013 I started my own business.
Haircuts, blow drying and coloring
 I am well equipped to deal with different hair textures when styling or cutting hair. Ladies, gents, European, Asian and Black hair present no problems to me. I use different techniques, like cutting with a feather knife and clippers.
Modeling long hair with a blow dryer is one of my specialties. All of these techniques I have perfected through the years, by regularly taking classes and following courses.
Make-up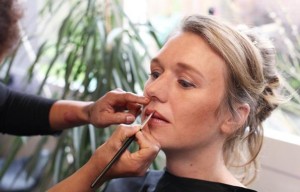 A good hairdo comes with suitable make-up. Amongst the services I offer, I provide a make-up service as well. This service includes analyzing your skin and facial contours. After that I will advice you on which make-up best suits you.
The brand I use is: Make-up Studio
My services include:
Bridal make-up
Evening Make-up
Advice and beauty-tips